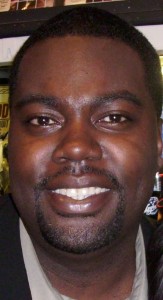 "Brenda's gotta baby…." You know how the rest of the song by Tupac Shakur goes.
But where is Brenda's baby now? That was in 1991, 20 years ago.
All last month, I heard the onslaught of discourses pertaining to black politics, economics and social justice.
I have heard about the depressing incarceration and graduation rates pertaining to black males ages 15 to 29.
I have heard of how these males are more likely to die of homicide at the hands of one of their peers.
I have heard about longer school days, safer neighborhoods and blah, blah, blah!
All this got me to reminiscing about my brief time spent at Rezin Orr High School on Chicago's West Side. I remember seeing all the pregnant girls walking in the halls. Pregnancy was like True Religion jeans — everybody had to have them! I remember some of them transferring to alternative schools for pregnant teens. I recall that most of their baby daddies would not offer any support.
And then I started to wonder what happened to those babies.
It dawned on me.
Are some of their sons adding to the crisis in impoverished neighborhoods? These girls, now women, were not able to teach their children lessons about being productive in society. Hell, I remember how much of a hardhead I was. So, I am all too familiar with the "don't tell me sh—" attitudes of some of these girls at that time.
Mothers cry because their sons are shot dead, and some of them don't have the nerve to even whimper. You knew what your son was doing on the corner.
But it really didn't matter just as long as he gave you money when you asked for it. Or how about when you wail in the courtroom as the judge sentences him to life in prison for committing a crime?
You knew damn well when he was taking pictures holding up the Vice Lord gang sign, and his daddy, cousin or uncle saying, "Lil n—, you gone be just like me!" that he was going to grow up to be a menace.
So while we have this debate about what is better for the state of our children, we should also consider this notion of personal accountability.
Why is it that when certain people make bad choices they leave it up to society to handle their mess? After the struggle of the first two or three children, why would you go and have more? Oh, yeah, public aid — that's over.
Meanwhile some of you never took time to learn to read, get a GED or a vocation, claiming that you had all of these mouths to feed. But who put you in that situation to begin with? You!
Stop blaming people for your mistakes.
I get that some of you were products of the crack generation. Your parents were too strung out to provide for you. So, in knowing this, why would you want to be a part of the cycle?
I know someone is going to comment and say white kids aren't angels either. Yes, I know. But white kids aren't 40 percent of the prison population, but only 14 percent of the general population. White males graduate at higher rates than blacks.
I will add to the whole controversy and say that longer school days will not protect your children, better educate them, get them into college, keep them off of the street, turn off B.E.T., cut off Lil Wayne and Drake, or teach them self esteem.
That's your job!