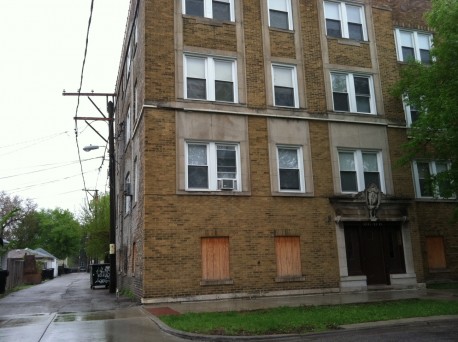 Since the cold March night he was shot and killed in a crowded Austin apartment, Devin Dyer's parents have been trying to piece together an understanding of that night's events.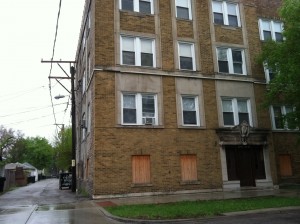 Some things they know.
Devin, 18, had just arrived at a party March 5 on the third floor of an apartment building in the 5900 block of West Thomas Avenue.
If his mother is right, he was just stopping by before heading home, a few minutes late for his midnight curfew.
They know he was standing near the DJ, a man whose music choices, they've heard, were leaving some partygoers angry.
And they know at 11:55 p.m. someone cut the lights, pointed a gun toward the DJ and pulled the trigger, missing that man but shooting Devin in the face and wounding three others.
These things they've gathered.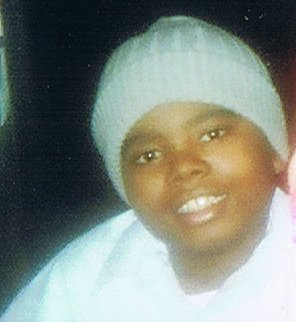 But after the pop of gunfire that killed Devin – and before someone pulled off his shoe to rob him of the cash he'd stashed there – one piece of information is missing: the killer's identity.
Police say the shooting was gang-related, though Devin did not appear to have gang ties. Devin's parents say they've heard the gunman was an aspiring rapper who was angry the DJ wasn't playing his raps.
And this is where the information runs dry, say parents and lifelong West Side residents Catrell Dyer, 37, and Sonia Burks, 38. Even with more than 100 people at the party, the parents say, no witnesses have come forward to identify the gunman.
Dyer and Burks sense many people know and are keeping this secret. People go quiet when they enter a room. They hear rumblings in the community about the killer, that his family is trying to get him to leave town. But officially, no one's talking.
"Without a witness, we're at a standstill," said Burks, "unless a person gains the courage to come forward."
As of April 30, four homicides had been reported so far this year in Chicago's 15th Police District, which covers Austin, according to a Chicago Police Department crime summary. Citywide, 103 homicides have been reported.
Information was not immediately available on how many of those murders have been solved – but in all likelihood, other killers besides Devin's remain on the loose. Roughly 53 percent of 15th District homicides were solved in 2008, according to a homicide report from that year. (A case is considered solved, or "cleared," when a person is arrested and prosecuted for the crime.)
Citywide, homicide clearance rates are lower. They dropped to 37 percent in 2008, down from 75 percent in 1991, the report shows.
Tio Hardiman, director of the anti-gun violence organization CeaseFire Illinois, says homicide is a relatively easy crime to get away with. It takes just seconds to pull the trigger, he notes – and afterward, witnesses tend to keep their mouths shut.
"Nobody talks about homicide. It's just a taboo," Hardiman said. "(Witnesses are) scared for their lives … They figure, 'If this guy is willing to shoot this guy in cold blood in front of everybody, what'll he do to me or my family?'"
Devin's parents see the community's silence another way – not just the result of fear but the upholding of a value system that promotes toughness among young black men, no matter the cost.
Dyer said he imagines the killer as young, not a ranking gang member but "some bitty guy, and he had a gun to make him feel like a man … And with alcohol, liquor was his cup of courage. For a few minutes, he thought he was a man by pulling out that gun and starting shooting."
"In black neighborhoods, if you're labeled a snitch or a rat, you're not cool, people won't like you," Dyer added. "If people just start talking more, it'll stop."
There's truth to that, said CeaseFire's Hardiman. He says the way to stop this culture of silence is to get people to change the way they think, "so when somebody pulls out a gun, you got 30 or 40 or 50 people say, 'What are you doing? Nobody shoots around here anymore.'"
Devin's parents say there is little to do now but wait.
Burks says she's thinking of moving from her Austin home, where she and Devin had lived for eight years. Her house is just three blocks from the Thomas Avenue apartment where she ran that night, after getting a text message that her only son had been shot. She says the memories are just too hard.
Her house is also three blocks from the spot where, in the days after his death, a memorial to Devin appeared. Stuffed animals, pictures and empty liquor bottles accumulated as friends remembered him as a regular, laid-back guy who got along with everyone.
But to Devin's mother, that memorial felt hollow.
"I don't need you to paint a mural for Devin or put cards out there," Burks said. "I need you to point out the shooter."
Anyone with information about Devin Dyer's death is asked to call Grand Central Area Detectives Green or Landando at (312) 746-8282. Dyer and Burks are offering a $10,000 reward for information that leads to an arrest.