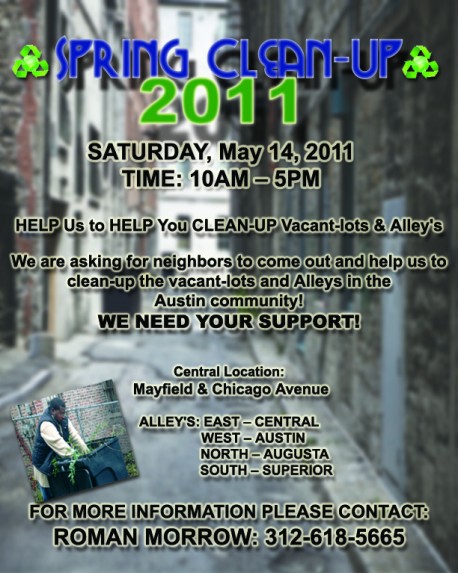 The Central Neighborhood Association is cleaning and planting this month.
Join the neighborhood group May 14 as it tills intersections on Mason, Mayfield and Menard streets. Then on May 21, from 9:30 a.m. to 1 p.m., residents will plant flowers – the canna lilly, marigolds, hostas and evergreens – at those corners.
Alumni of Duke University will be helping as part of their annual Duke Engagement Project in Chicago.
For more information, call 312-952-4983.
And a neighborhood cleanup, organized by former aldermanic candidate Roman Morrow, will be held May 14.
For more information, see below.