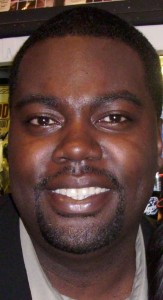 By John W. Fountain III
There was nothing romantic or comic about Jumping the Broom's premise of a black couple rushing to get married during a weekend after only six months of dating.
Watching the movie was like watching a Tyler Perry production without the humor.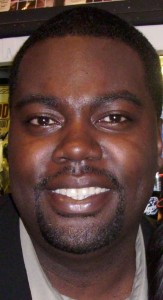 By the end of the movie I missed Madea's wit and candid expressions that would have added to this boring storyline. Mike Epps' performance was reserved, and I blame the script for not letting Epps become his naturally funny self within the context of the role.
And because the movie was produced by T.D. Jakes, I also assumed there would be a strong religious overtone instead of subtle hints. Even Jakes' own appearance in the movie neglected to impart some of his evangelical wisdom to the couple as they discussed their wedding plans with him.
I was highly disappointed.
Had it not been for Mother's Day, I believe the movie would not have done so well in its first weekend.
It touched on a few issues like abstinence, family dysfunction and the complications of marriage — themes that have been tackled better in other movies. Which got me to wondering why people even support films like this?
I feel like Hollywood has completely abandoned supporting stories that depict authentic black experiences. And by no means am I saying that two black people from different socioeconomic backgrounds have never decided to wed.
But the story could not be resolved in a weekend at Martha's Vineyard, especially with the complex mother-and-son relationship.
And before you tell me it's just entertainment, please understand that the sparing roles of African-American actors can be summed up in a few short categories with very specific looks and similar story boards.
Most of the great films I have seen have never made it past small screenings or film festivals.
Chicago has one of the largest international film festivals, and each year I go specifically to see emerging black film makers. Sometimes I am disappointed, and other times I walk away smiling.
But the one thing they all have in common is the wide-ranging diversity by which each story is told.
I like to see fresh actors and actresses really enjoying their passion, but also making a statement by not being confined to the stereotypes. There are so many more stories worth capturing on film. I could have definitely benefited by using two hours of my life more constructively.
By Vee L. Harrison
Jumping the Broom takes real life issues like trust, love and faith, and confronts the seriousness of each. The storyline was classic, and the contrast of life and love clear.
Hailing from Manhattan, Sabrina Watson, played by Paula Patton, is a corporate attorney who represents the type of black woman not found enough in a lot of our neighborhoods. She's from a well-to-do family, smart and beautiful with a heart of gold. One interesting twist: she's adopted.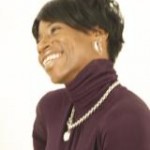 What starts as a tragic encounter became a blossoming romance when Patton's character meets a young, up-and-coming investment banker, played by Laz Alonso. His character (Jason Taylor) is a product of a blue-collar family from Brooklyn.
The two fall in love, despite their very different roots, and decide to marry. When the families meet at Martha's Vineyard for the wedding, they immediately clash. Watson's mother (Angela Bassett) and Taylor's mother (Loretta Devine) butt head; both families struggle to understand and accept their differences.
The film made me think of life in Austin where many people's dreams are only in black and white. And their color is often times found in someone else, somewhere else. For too many in Austin, marriage is not reality, families are dysfunctional, and love is somewhere over the rainbow.
However, the fact that two families, from different ends of the socioeconomic ladder, can come together for the union of their children, gave me hope.
I thought of the black family and the young person in Austin who will never travel past the borders of their neighborhood, because they don't have the money or resources to do so. I thought of the young women and men in Austin who can't value love, because they've never had it.
The reality of the film is that these disappointments happen more often than not. But the difficult part is admitting that life often doesn't end with a "happily ever after" as the film portrayed.
In fact, in many places, including Austin, lives end abruptly – and without that happy, fairy-tale ending. And many dreams of reaching an undeniable love and living in holy matrimony are dreams deferred, left to blow in the wind, left on the ground like debris. And the dream of unity is a reality of disarray.
What did you think about Jumping the Broom?