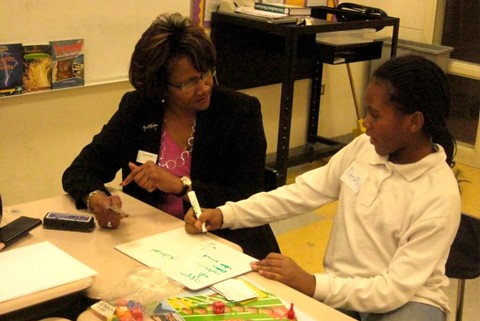 Five federal agency employees began volunteering earlier this month at DePriest School, where they're working with 10 students.
The Federal Executive Board in Chicago came up with the initiative for the federal community to provide resources to Chicago Public Schools to help increase academic achievement and improve student well being.
Graduate students studying for their masters of public administration at the University of Illinois at Chicago designed surveys for parents, students and teachers on student needs, and designed and implemented a tutoring program and a soccer program in response to the information that was gathered. The federal executive board hopes to expand these programs elsewhere in CPS.
"We are seeing very dedicated federal employees making important differences in the lives of our future leaders," said FEB project leader Mark Ludeking. "I think this is exactly what President Kennedy envisioned when he created federal executive boards."