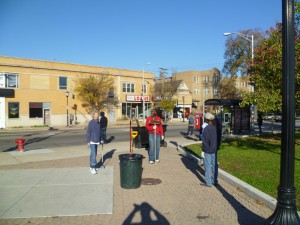 By Robert Felton of the Austin Weekly News
Back in June, Austin couple Ron and Serethea Reid were awakened from their sleep at 2 a.m. by a loud rumbling occurring right outside their house.
Ron Reid went to investigate and observed a fight between three young men. When he called 911, he saw firsthand what he refers to as an "apathetic approach" by the police.
"We waited and waited and waited," the software designer recalled. "After there was no response forthcoming, I wound up breaking up the dispute myself. But it shouldn't have had to come to that."
That incident, in part, led to the couple starting the Central Austin Neighborhood Association (CANA) in August.
"Shortly after the altercation, Serethea and I were at a barbeque at a neighbor's house, and we discovered that we shared many of the same concerns with our neighbors," Reid said.
Serethea Reid, a financial consultant by trade, recalled that several neighbors they spoke with, including Marvin and Lizette Marshall, had similar concerns about police response.
"Our intention is not to bash the police department because we know that many officers in our community are working hard to keep us safe," said Marvin Marshall.
"However, it does seem as though the only time there is a quick response by law enforcement is when there is a call involving a shooting or narcotics transaction in progress. We need them to be more timely when they receive disturbing-the-peace calls. Instead of attending to a shooting victim, you may be able to prevent a shooting from happening."
CANA seeks to address several issues, including improving the environment, beautifying areas, and eliminating several of the "unwholesome influences." They also want to hold police accountable for how they respond to and treat crime.
The group's focus is a 16-block area, westbound from Menard to Austin and southbound from Madison to Cochran. The Reids began attending police board meetings to talk about inadequate enforcement on their block.
"Generally, when residents have an issue with police response time, they are immediately encouraged to attend a local CAPS (Chicago Alternative Policing Strategy) meeting," Serethea Reid said. "But we did not find attending those meetings particularly effective in eliminating the problem. We needed a larger platform to make our presence felt."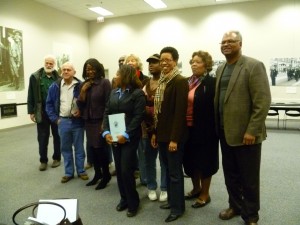 CANA members attended a Nov. 18 meeting. Their issues included: The high volume of drug activity near 15th District Police headquarters on Madison and police response to loitering in front of local stores. Better allocation of police manpower was another concern.
"Right now, the districts are allocated a set amount of officers regardless of the amount of crime,"  Ron Reid said. "So, that means that whether it is a higher crime district of Chicago or a lower one, there is the same number of officers on the street. That just doesn't make much sense to me."
Serethea Reid said 15th District Cmdr. Walter Green spoke to her group after the meeting, personally assuring them that their concerns would be addressed.
"We definitely seen a positive change and improvement in the police presence in the last few days," Marvin Marshall said. "We want it to continue, though."
In support of the group's beautification initiative, members have planted flowers on the corner of Mason and Madison, and Mason and West End, and they've chosen selected Saturdays to pick-up trash. The Reid's said they're open to working with other organizations ,such as the Westside Ministers Coalition, whom they have reached out to already.
"Just because we focus on a two-mile radius, we want to work with all of Austin to accomplish our goals," Ron Reid said. "We think that all groups have a role in making that happen."