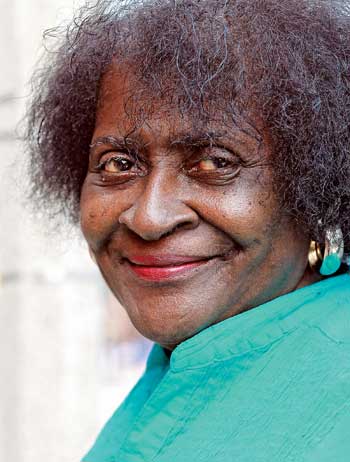 Delores McCain, who wrote the popular Streetbeat column for the Austin Weekly News, died early Saturday, Sept. 11. She had been hospitalized since late July with pneumonia and fought leukemia for two years.
The next issue of the Austin Weekly News, where McCain worked since 2000, will be dedicated to her honor, said Editor Terry Dean.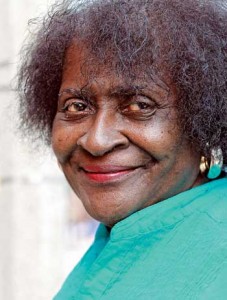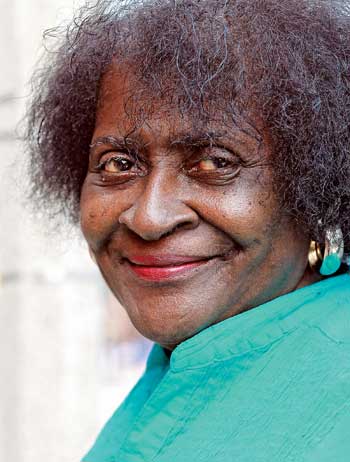 "As one of many fitting tributes to her, our Streetbeat question will be: 'What did Delores McCain mean to you?'" Dean said in an e-mail announcing her death to the newspaper's staff. "We love you, Mom."
Publisher Dan Haley described McCain as a "dynamic representative of the Austin Weekly across the West Side."
McCain, 68, warmly welcomed AustinTalks earlier this year, attending our launch party and devoting her May 12th Streetbeat to the new site. She made it a point whenever she saw an AustinTalks reporter at an event to say hello and offer information along with a hug.
Services will be held Wednesday at Greater St. John Bible Church, 1256 N. Waller Ave. The wake will be from 10 to 11 a.m, with services until noon. McCain will be buried in Milwaukee.
Cards can be mailed to 230 Circle Ave. in Forest Park, IL 60130 until Sept. 20; after that, mail may be sent to McCain's brother, Dennis McCain, at 7958 Camden Woods Drive in Tampa, FL 33619.
To read more about McCain's remarkable life, click here.
austintalks.org@gmail.com