As the nationwide debate over education heats up, two of Austin's own show how family support and determination can open the doors to higher education.  Both Akiba and Frankey Moss Jr. earned Pullman scholarships that help pay for four years of college.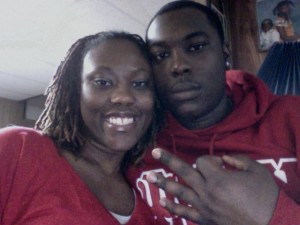 Growing up near Laramie and Lake streets from ages 3 through 15, Akiba Moss credits her mother, who sacrificed as a single mother to pay for private school for both her and her brother.
School counselors at Providence St. Mel High School told her about the Pullman scholarship, which has awarded more than $27 million to college-bound students in Cook County throughout its 60-year history.
The George M. Pullman Educational Foundation gives "last-dollar" scholarships, said President Bonnie Miller, and can mean the difference between a student going to college or not.
"We want to make sure we can see our students through all four years," said Miller.  "There's nothing worse than granting scholarships and not sustaining their funding."
Unlike some other scholarship programs, Pullman recipients are closely monitored, and Miller said this helps college students who are the first in their families and may be unfamiliar with the higher education system.  But it's worth the additional work when you consider the impact, Miller said.
"A lot of recipients are first-generation college students and have no one to turn to, and we fill that void," said Miller.  "It's really amazing when you hear their stories of their hardships; what they overcome is mind-boggling."
Graduating fourth in her high school class in 2001 and making National Honor Society, Moss was accepted t0 Northwestern University, but she said the transition wasn't an easy one.  She described the experience as a culture shock, but she persevered.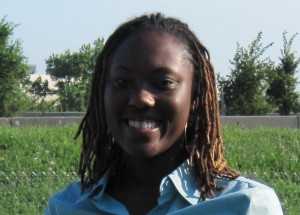 Not only did Moss graduate, but she went on to earn her master's degree in education from Northwestern in June.  Moss said she debated about what career to pursue but ultimately decided teaching felt right.
"I prayed about it to God, and in many ways, He showed it was the best choice for me," she said. "And I've felt tremendous fulfillment ever since."
Moss recently began her third year of teaching  at Learn Charter School in Lawndale, not far from where her mother grew up; She sees how everything comes full circle.
"That's what motivates me to get up in the morning," Moss said with a grin.  "The curriculum and art of teaching doesn't excite me as much as being able to impact and encourage a child to succeed."
Moss said she hopes to serve as an example to her students.
"There are so might bright-eyed, bushy-tailed students that remind me of myself with circumstances they have no control over. My goal is to show students your circumstances don't determine how successful you'll become."
She recommends students start early when planning their futures and research scholarship money available to minorities and first-time college students.
"They should find motivation and expect more of themselves," Moss said.  "It's all about taking risks and initiative."
She hopes she has encouraged her younger brother, Frankey Moss Jr., who is starting his junior year at Bradley University in Peoria.
While he attended the same private high school as his sister, Frankey Moss Jr. is carving his own path. He is off and running as he begins the fall semester as the newly elected chapter president of his fraternity, Kappa Alpha Psi.
He dreams of being a network executive and is majoring in electronic media with a minor in marketing.  His drive comes directly from his mother, Frankey Moss Jr. said.
"My mom worked extremely hard to put us through private school. She preached about education and setting goals; my father wasn't around, so she was both a mother and a father."
Not having a father figure in his life isn't a reason to give up, he said.
"My friends grew up without a father; People have a lot of circumstances and blame it on that," said Frankey Moss Jr. "I take the reverse approach."
Although nobody's life is perfect, he said, students should still set goals and refuse to settle.
"There's gonna be a lot of stuff to slow you down. But I use it as a motivation."
For more information about the Pullman Foundation and its scholarship programs, click here.
austintalks.org@gmail.com