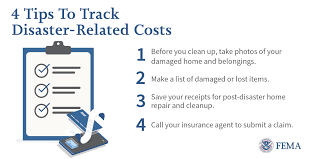 FEMA disaster recovery centers opened Aug. 29 in two Austin locations and two other sites in Cook County.
After the record-setting heavy storms and flooding, President Joe Biden earlier this month declared Cook County a disaster area, opening the door to emergency federal assistance.
The four centers will help residents kickstart their recovery after the June 29 – July 2 storms and flood. Specialists from FEMA and the U.S. Small Business Administration will be at the centers to help survivors apply for federal disaster assistance, upload documents, learn about ways to make their property more disaster resistant and get their questions answered in person.
The Austin centers are located at:     
Washington Square Mall, 4851 W. North Ave.: Monday through Sunday 7 a.m. to 7 p.m. (Austin North)
Columbus Square Fieldhouse, 500 S. Central Ave.: Monday through Friday 8:30 a.m. to 7 p.m. and Saturday 9:30 a.m. to 6 p.m.
Residents have until Oct. 16 to apply for federal assistance.
Other ways to apply, besides visiting one of the centers: Start at www.DisasterAssistance.gov, call 800-621-FEMA (3362) or use the FEMA app.