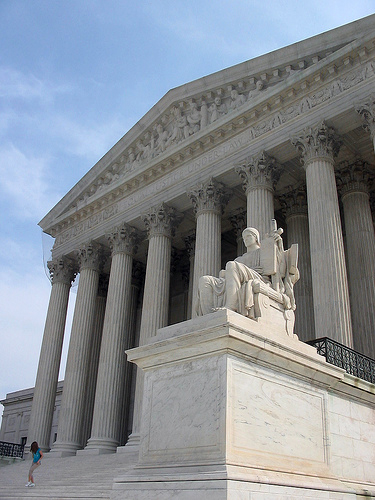 Faith leaders condemned the U.S. Supreme Court's ruling that strikes down affirmative action in admissions at college and universities across the country.
Members of the Leaders Network on Friday joined the Rev. Jesse Jackson Sr. at the Rainbow Push headquarters to share their outrage over the decision, which ended decades of precedent that had allowed schools nationwide to taken into account the race of a student to increase the diversity of their student bodies.
 "This decision will lead to fewer Black and Latino students on our college campuses. Young people will have fewer opportunities to use higher education to seek degrees to improve their lives," said David Cherry, president of the Leaders Network. "Decades of progress is destined to be reversed with this devastating decision."
Rev. Marshall Hatch of New Mount Pilgrim Church and a member of the Leaders Network added, "With this decision, the Supreme Court rejects any responsibility to repair and remedy the nation's caste system and sordid racial history. Nevertheless, we will never give up the fight for a more perfect Union."
Chicago activist pastor Rev. Ira Acree is livid about the decision, which was released June 29.
"It's criminal for the U.S. Supreme Court to strike down affirmative action and to disregard race in a country that was built on white supremacy.
"We must do everything in our power to keep the right wing from setting our country back 50 years," said Acree, pastor of Greater St. John Bible Church.