Over the last several years, Austin's Chicago Avenue corridor has transformed quietly from an ordinary commercial strip into Soul City.
Rev. Robbie Wilkerson, the Westside Health Authority's youth development director, and his business partner, Rick Shumate, were looking for ways to participate in the Soul City renaissance.
Wilkerson said they spoke with Malcolm Crawford, owner of Sankofa Cultural Arts and Business Center and executive director of the Austin African American Business Networking Association, to get ideas for how to best use the space.
"We leased this space and met with Malcolm Crawford, who suggested we do a coffeeshop," Wilkerson said, adding that the business will be selling Stivers Coffee, a Black-owned roaster.
Urban Essentials Coffee Cafe, 5300 W. Chicago Ave., held a soft opening on Juneteenth, with plans for a formal grand opening sometime in mid-July. But in the meantime, the Cafe is still open for business.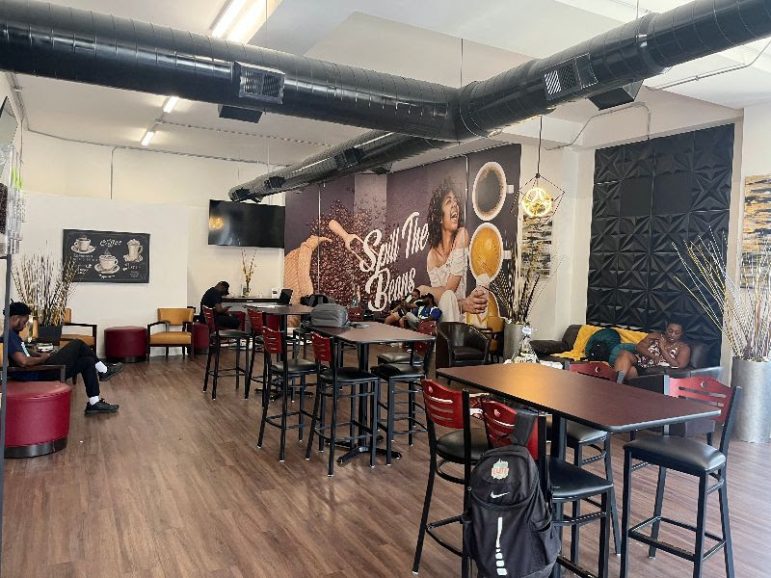 Wilkerson is leveraging his new cafe to boost the local economy. He said three participants in Summer Chicago, the city's landmark youth employment program, will work at the cafe this summer.
Overall, WHA will connect more than 200 One Summer Chicago youth workers with roughly two dozen local employers. Other work sites include Coleman's BBQ and Touched By An Angel Daycare.
WHA held its One Summer Chicago orientation on June 22. The young people started work June 26.