It was election night in Chicago. All of the polls were closed, and results for the various municipal races were being tabulated and announced; candidates were delivering victory or concession speeches.
About 9:25 pm, our city suffered the biggest loss of the night – it was the moment shots rang out in the 5500 block of West Le Moyne Street. Austin resident Tracey Showers was struck in the face and later pronounced dead at Loyola Hospital.
It is nearly impossible to put into words how big of a loss this is to lose this devout God-fearing woman to gun violence. She was a faithful church member, a local missionary, a community mentor and a loving mother.
Rev. Ira J. Acree, senior pastor of Greater St. John Bible Church, will announce at his Sunday service that the 55-year-old faithful church member will be memorialized by the creation of the Tracey Showers Faithful Servant Award.
This will be an annual award for Women's History Month given each year to a woman in the community whose light has shined exceptionally over the past year. These five women will make up the annual selection committee and attend Sunday services:
First Lady Margaret Acree of Greater St. John Bible Church
Lorese Wells, director of Christian education at Greater St. John Bible Church
Evalina Crittle, College Mentoring Experience
Deborah Williams, secretary of the Leaders Network
Stacy Osideko, teacher at Milton Brunson School
Janei Kitchen, Tracey Showers' daughter, also will be present at Sunday's service.
"Tracey Showers' murder has shaken the North Austin community to its core," Acree said before Sunday's services. "The bullet may have bruised her body, shattered her face and even stopped the warm blood from flowing through her veins – but it couldn't harm her heart, her soul or her spirit. Tracey is in heaven now, but she still lives in us."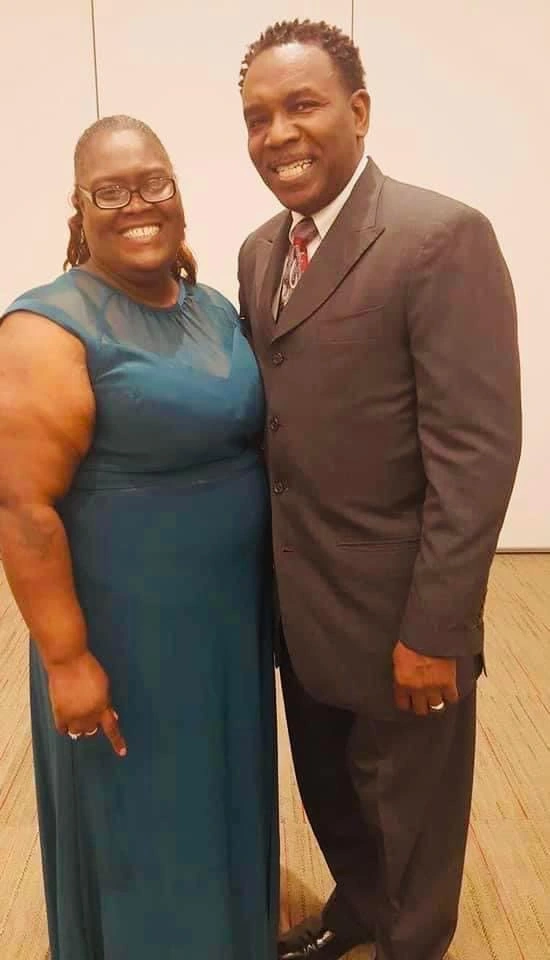 A $10,000 reward has been announced for information leading to the arrest and conviction of those responsible.
"When someone gets shot while gangbanging, the average person can say I'm not a gangbanger so it doesn't affect me," Leaders Network President David Cherry said. "But when a woman is shot in the face while doing something ordinary like getting out of her car in front of her home, it really shakes a person because you realize that could have been me or one of my loved ones."
Acree added: "This madness in Chicago must end. Pray for the comfort of her husband, two daughters, her family and our church."
At a press conference last week, Tracey Showers' husband, Pernell, said someone fired shots as his wife and daughter, Janea Kitchen, sat in a car outside the family's home. Pernell Showers said his daughter, who was sitting in the backseat, ducked, narrowly missed getting shot.
Block Club Chicago reported that police are investigating. No arrests have been made.
Pernell Showers said he hopes the community remembers her as a leader who cared deeply for others. She worked as a missionary for Greater St. John Bible Church and had provided clothing, food and help to people in need, he said at the press conference held a day after his wife was killed.
"The light that shines so bright in my family dimmed," Pernell Showers said. "This community will suffer because Tracey is not in it. She spent many years serving the community and tirelessly working to make sure everyone had something."
Kitchen said her mother was someone who inspired her and made her proud to be part of the church community.
She loved her church, her family and anyone she came into contact with," Kitchen said. "I love you, mom. I'm so proud of you."
Acree said Tracey Showers kept church missions going during the height of the COVID-19 pandemic by giving away food and clothing and providing other church services. He wants her to be remembered by the Austin community as a person who provided hope.
"She saved so many lives and made our church more relevant than ever," Acree said. "She was one of the people pivotal to keeping these doors open. She risked her life in the middle of a pandemic to help people out."