Three Austin businesses are among 31 across the city that have been awarded $14.4 million in grant funding under the Chicago Recovery Plan.
The grants, announced this week by Mayor Lori Lightfoot, range from $24,090 to $2.5 million and will be used to finance workplace improvements involving interior build outs, exterior renovations, energy efficiency enhancements and other upgrades.
The projects were selected from more than 180 proposals submitted during an open application period last year. Finalists were determined by a city evaluation committee based on project readiness, viability, location, applicant experience, neighborhood needs and other factors.
The three Austin projects are:
*POTLUC (6004 W. North Ave.): $250,000
*Soul City Chicago (5713 W. Chicago Ave.): $2.5 million
*Third City Café (5534 W. North Ave.): $247,500.00
Fourteen of the projects are food-related; 10 provide community or personal services; three are retail-oriented; three have mixed uses; and one is a cultural entity. More than half of the awardees are located in community areas prioritized by the mayor's INVEST South/West neighborhood revitalization initiative.
The grants are being allocated through the city's Neighborhood Opportunity Fund (NOF) and other Chicago Recovery Plan funding sources. Administered by the Department of Planning and Development, the NOF program allocates voluntary fees paid by downtown construction projects to foster economic development along key West, Southwest and South side commercial corridors. Created in 2016, the program has selected more than 275 grant projects.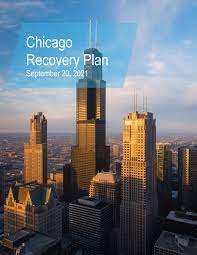 Recipients of grants of $250,000 or less will have access to pre-qualified design, subcontracting and financing specialists that help with business plans and work scopes. For grants more than $250,000, a new application process enables streamlined access to multiple city funding sources.
The Chicago Recovery Plan anticipates three community development grant application rounds in 2022, with application deadlines of Monday, Jan. 31; Thursday, March 10; and a third date to be determined this summer.
For additional application details, including a recent informational webinar about the key grant program, visit here.
More information about the Neighborhood Opportunity Fund, including a complete list of grant awardees and finalists from this week's announcement and prior rounds, is available here.