About 50 people gathered Monday evening to remember teen Elijah Sims a day before what would have been his 22nd birthday.
Elijah was about to start his senior year at Oak Park River Forest High School when he was shot in an alley in Austin just two days before his 17th birthday; he died a day later. No one has been arrested in his killing.
As in years past, Elijah's mother, Sharita Galloway, honored his memory – this time by dedicating a towering tree next to the swimming pool at Rehm Pool in Oak Park.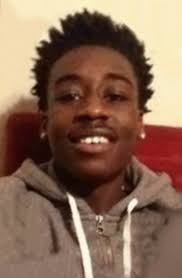 Galloway recounted what happened in the hours after her son died, starting with going "straight to the psychiatrist. I felt like I would lose my mind because I had lost my baby boy. I didn't know where I was going, what I was going to do."
Her sister called state Rep. La Shawn Ford, and "he was at my house in 20 minutes." Then Rev. Ira Acree was summoned, and "he was at my house in another 20 minutes," Galloway said.
Galloway turned to Ford and Acree, both standing near her and other family members, and said: "These are the people who were there for me on Day One. … Five years later, the same people who were there for me on Day One are there for me now."
Ford said Elijah's memory remains with all who knew him: "He has brought us all together again, therefore his life lives on."
Turning to Galloway, he said, "You have taught us all about life. You have taught us all about how to survive. When times are hard, when times are tough you've shown us how to overcome those challenges. … You're making a difference … you son did not pass away in vain."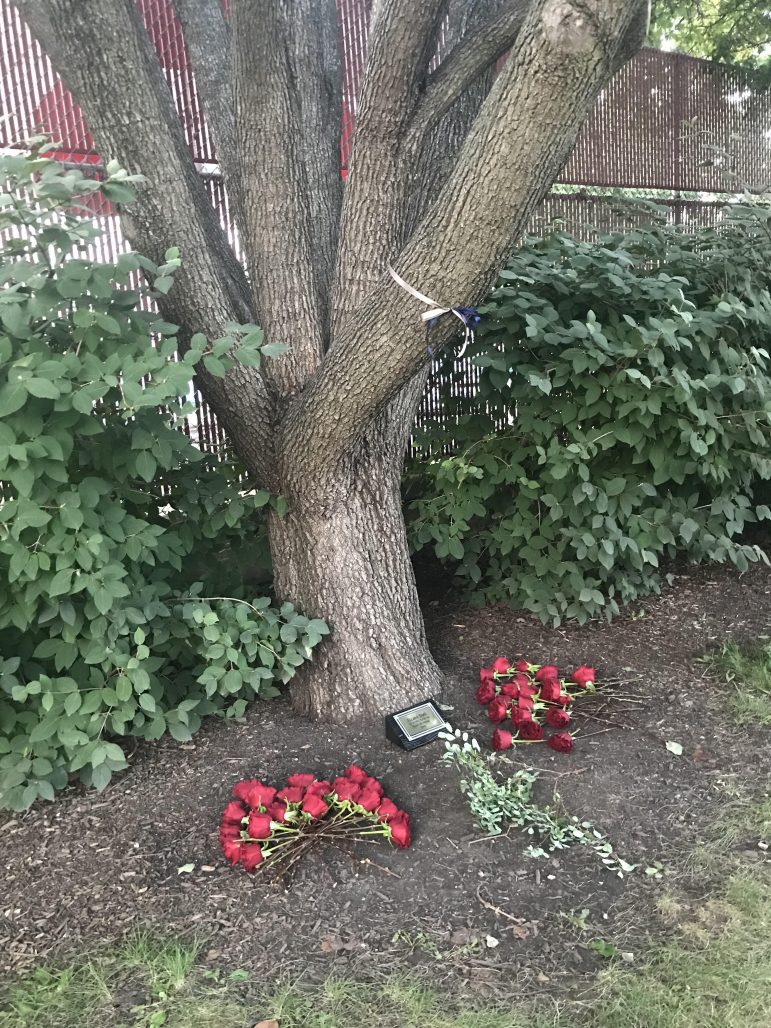 Acree, pastor of Greater St. John Bible Church, noted that Elijah was killed – in the 5500 block of West Quincy in Chicago – not far from where the group gathered in Oak Park.
Whether people knew Elijah or not, his death affects us all, Acree said, using the metaphor that if one house catches fire, it must be put out or else other houses will experience collateral damage.
"Some of you may be here for the first time – your kid knew Elijah or you want to support your neighbor," he said.
To keep his memory alive, "it takes all of us working together, to make a difference."
"As preachers, we have to do more. Politicians have to do more. Educators have to do more. And certainly parents have to do more," he said, adding that those who live in neighborhoods that are calm also must make the commitment to do more.
State Rep. Camille Lilly said though she didn't know him, Elijah is "another young man who's made a difference in my life." Lilly noted she lost a brother to homicide. "I want to be here because it brings me comfort."
Annette Butler didn't know Elijah either.
She met Galloway at an event organized by Purpose Over Pain, which was formed in 2007 by several Chicago area parents who lost their children to gun violence. Galloway had comforted Butler, whose 22-year-old son was killed on the West Side. His murder also has not been solved, Butler said.
"We're a part of a group that no parent wants to be in," she said. "I'm so thankful for her friendship."
Galloway said this year, she won't be honoring her son's memory with a balloon release. Elijah deserves something more meaningful than having a balloon go up and come back to earth – and balloon releases aren't good for the planet, she said.
Instead, each attendee received a rose – donated by Gigi Rose of Pickle Hill Parties – that was left under the tree, which Elijah's now 5-year-0ld brother, King, will be able to climb at any time.
Galloway asked that 22 roses be left on each side of a plaque that was placed at the foot of the tree – one set of roses for Elijah and the other for Galloway's godson, Timothy Murphy, 22, who was shot to death in Austin just days ago.
As King played nearby, people blew bubbles – and remembered Elijah.