Senn High School's Black Student Union President Tyshaun Zollicoffer was recently named one of the winners of the prestigious Scholastic Art Awards Midwest.
Zollicoffer, who is in the After School Matters advanced drawing and painting program, has been honing his craft for a while now.
The high school senior discovered his talent in the third grade when he picked up a pen and found his passion for drawing.
He comes from a line of creatives; his grandmother was a sculpturist and poet, and his dad is an artist.
His pieces are a representation of what inspires him. Much of his work focuses on Black trauma and gun violence.
"Anything that harms my community is what I'm passionate about," said Zollicoffer, who considers himself an ally to all oppressed communities.
His inspiration stems from Austin, social justice issues, and his friends and family. However, Zollicoffer is currently focused on a family portrait series, saying he's taking a break from social justice-centered work because it had become overwhelming.
"I get to explore my family and my roots, and connect with the older generation of my family," said Zollicoffer about his new project.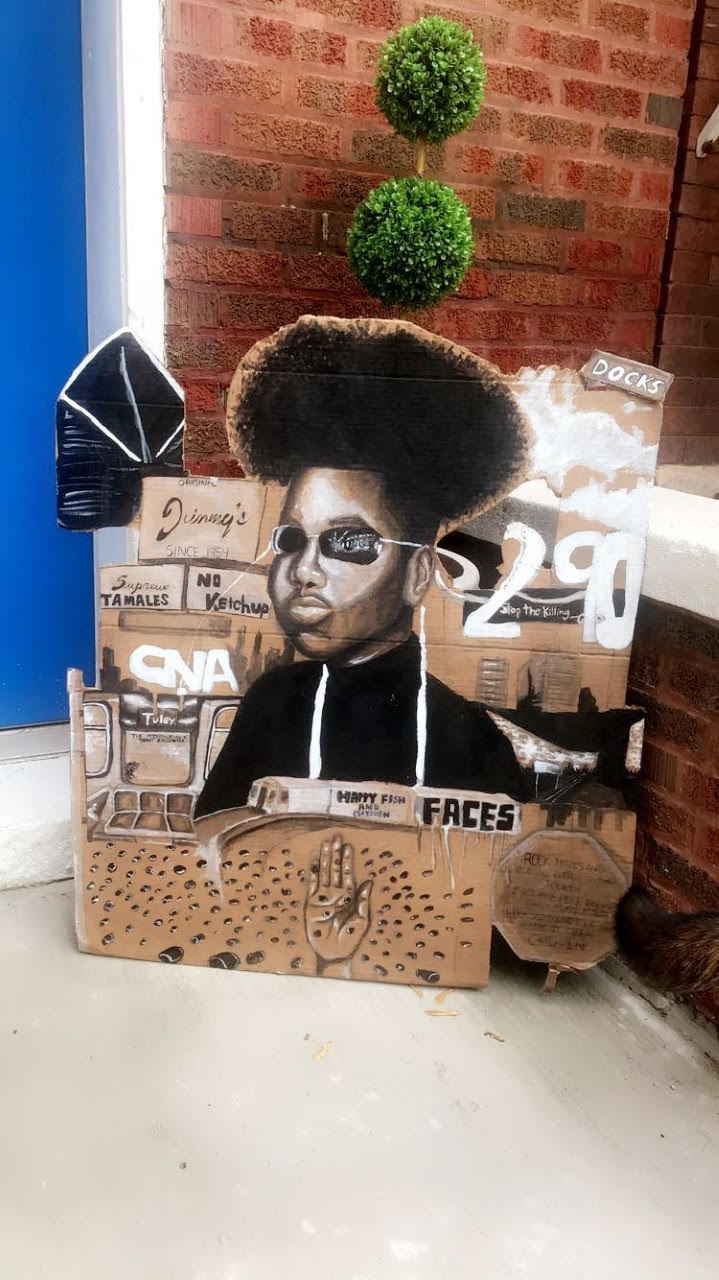 Although Zollicoffer said the lack of human interaction outside of his family has been difficult during the pandemic, he's optimistic about the future.
The artist plans on attending college in New York City. Eventually, he wants to do architectural work and be a gallery artist. His ultimate goal: to give back to Austin.
"I'm looking forward to all the other opportunities I have waiting for me," Zollicoffer said. "All my hard work is finally paying off. I'm excited to see all the things I'm going to do and explore the world to see what else is out there for me."
Melissa Mister, chief program officer of After School Matters, said the nonprofit offers a range of programs to meet the diverse needs of the mostly Black and Brown students it serves.
There are four main programs areas, including art. An artistic student can focus on visual, performance or culinary arts.
Students receive at stipend ranging from $425 to $850, depending on their program and level of commitment.
Since the pandemic began, all programs have been remote, but the plan is to move to hybrid and in-person learning starting this summer.
"The primary goal is maintaining connections, giving access to instructors and mentors and being around like-minded teens," Mister said.
Summer applications recently opened. Eighth through 12th graders may apply at afterschoolmatters.org.