The Chicago Park District's Night Out in the Parks event series welcomes a new initiative into its fold, the teen-led Queering the Parks (QTP) initiative.
Chicago youth from across the city, who identify as LGBTQIA+ (Lesbian, Gay, Bisexual, Trans, Queer/Questioning, Intersex, Asexual/Ally, Plus) are collaborating to support safer public spaces for their communities by hosting inclusive events.
The event series will culminate with a MasQUEERade Ball on Sunday, Nov. 17 at Columbus Park Refectory, 5701 W. Jackson Blvd. from 6 to 10 pm. The free event is open LGBTQIA+ youth and allies, ages 13 to 24 years old, as well as adult chaperones, volunteers and queer elders.
This high-glam event queers a typical homecoming dance and invites youth to express themselves as they enjoy a night of dancing and partying with friends. This vogue-style ball with feature a DJ, hair and make-up stations, photo booth, runway competitions and prizes.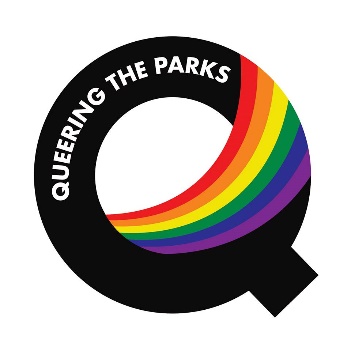 The schedule of activities for Sunday's event is:
5-7 pm: Hair, makeup and nails by Pivot Point Academy
6-6:30 pm: DJ Hijo Prodigo
6:30-7 pm: Performances by Darling Shear, Shane Calvin, Lapzul, Asha Omega, Ebony Watford, Buddha and Anna Percoset.
7:30-8:30 pm: Vogue competition with In Demand Entertainment
8:30-10 pm: DJ Hijo Prodigo
Glitter Guts will be providing guests with opportunities to take pictures in the photo booth throughout the night.
"I am very honored to be part of something that's the beginning to many new and important things that us queer folks have been waiting for," Queering the Parks Committee Member Alexiss Villagomez said in a statement.
"The MasQUEERade Ball is going to be a reminder that queer youth are capable of creating amazing and powerful things with the help of the community."