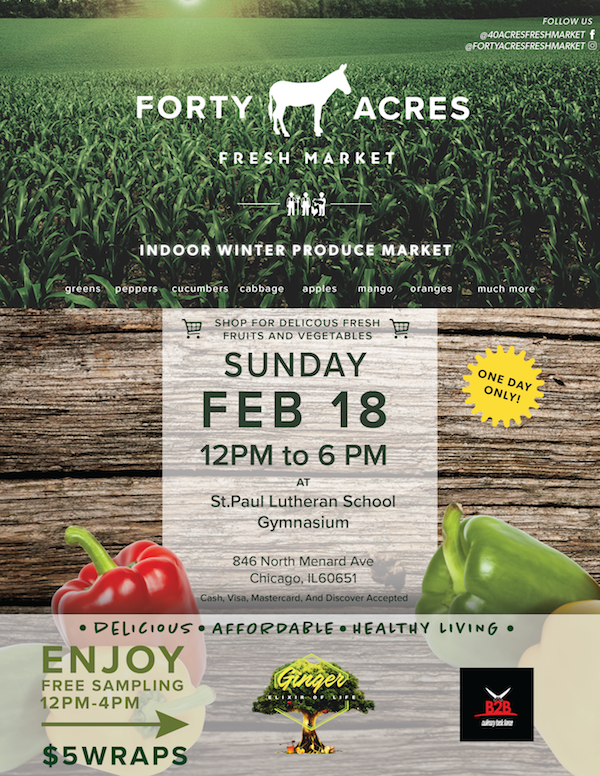 |
Stop by St. Paul Lutheran School's gymnasium, 846 N. Menard Ave., from 12 to 6 p.m. Feb. 18. Free sampling from noon to 4 p.m.

Some programs started this week, so Chicago high school students should apply as soon as possible for the more than 7,000 paid apprenticeship and internship opportunities across the city, including a number in Austin.

Cook County Commissioner Richard Boykin and challenger Brandon Johnson squared off at a raucous candidates forum Saturday. Both men appear on the Democrat primary ballot; early voting begins later this month for the March 20 election.
More Headlines