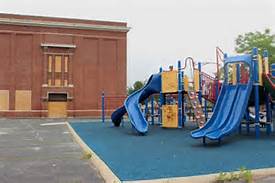 |
The civil ights group says agreements must be reached before the development moves forward. Ald. Chris Taliaferro remains supportive of the plan to convert the closed school into a health care campus but agrees more details need to be worked out.

Commissioner Richard Boykin and Cook County Sheriff Dart organized the June 19th discussion.

The bid process for the CPS property that has sit vacant for four years sparked intense criticism at a community meeting last week.
More Headlines