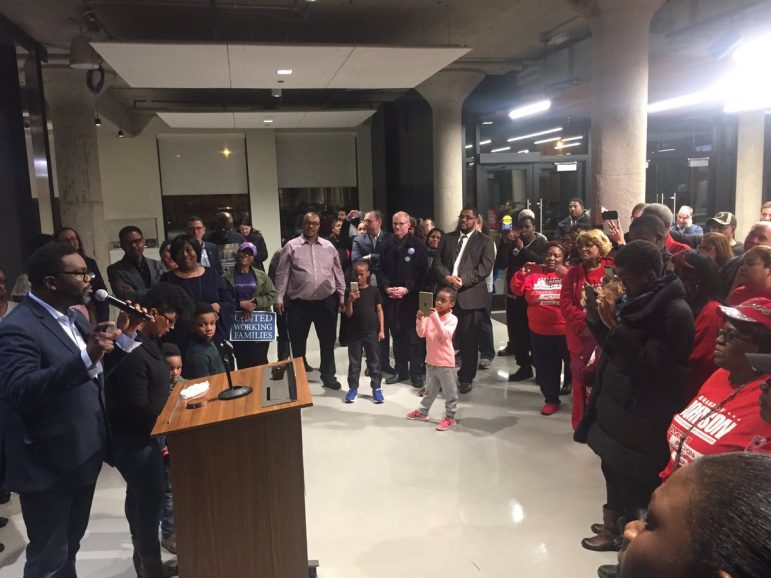 |
With votes from all but a few precincts counted, challenger Brandon Johnson is declaring victory over first-term incumbent Richard Boykin. But Boykin is not conceding defeat.

With all but 13 precincts reporting votes, the Oak Park incumbent was losing to Johnson, a union organizer and first-time candidate. The winning Democrat is expected to win this fall's general election, as no Republican sought that party's nomination in the predominantly Democrat district.

The board candidates – incumbent Richard Boykin and challenger Brandon Johnson – and their supporters have spent hundreds of thousands of dollars on the primary contest.

Odessey Stewart, 16, and Devon Temple, 19, addressed incumbent Congressman Danny Davis and challenger Anthony Clark at a forum Saturday, just three days before the March 20 primary.
More Headlines