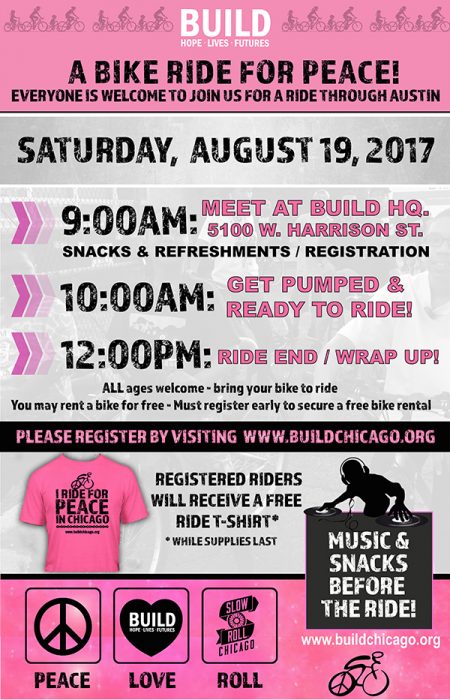 |
Registration starts at 9 a.m., then the biking begins at 10 a.m. There will be music and snacks before the ride, which sets out from BUILD's headquarters at 5100 W. Harrison St.

The layoffs will hurt West Side students and the community as a whole, educators and advocates say.

More than 50 people gathered outside Friendship Baptist Church, at 5200 W. Jackson Blvd., a day after Sunday morning's shooting to speak out against the violence and urge people everywhere to fight for safe neighborhoods for all.

The mural, named Wake Up, was completed by 14 young people from Austin and Oak Park this summer at Central Avenue and Lake Street as part of a summer program organized by the Oak Park Area Arts Council.
More Headlines