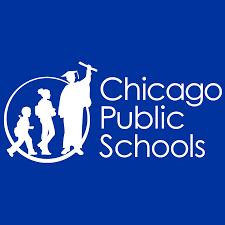 The Chicago Public School Schools will continue to distribute free food to students while the district remains closed due to the coronavirus, but the number of sites will be cut starting Monday.
During the week of April 6, which is CPS' spring break, 136 schools will provide free meals from Monday through Thursday, with no food distribution on Good Friday, April 10.
Next week, these five schools in the district's Network 3 will be handing out food from 9 a.m. to 1 p.m.: Brunson, Burbank, Falconer, J. Locke and Lyon.
Starting April 13, CPS will consolidate sites to 276 schools, including 14 sites in Austin. Click here to see the map of schools. Up until now, CPS had been distributing free meals at more than 510 schools.
School-based lunch staff were not previously scheduled to work during spring break and those who continue to work during this period will receive additional pay, and their paid vacation will be rescheduled to a later date. Staff who do not work will receive paid vacation as scheduled.
Under the district's consolidated meal plan, 52 percent of CPS schools will offer free meals on a daily basis, far outpacing options provided in most large cities, CPS said in a statement.
Ninety percent of all students will live within one mile of a meal distribution site, and 75 percent of sites will be located on the West and South sides of the city. The district will continue to provide free delivery for families who need additional support.
For the full list of meal sites that will be open next week and under the district's "consolidated site plan" starting April 13, click here or call (773) 553-KIDS.
The district is set to receive $205 million in federal emergency coronavirus relief, the Chicago Sun-Times reported this week. The funding will come from the $2 trillion Coronavirus Aid, Relief and Economic Security (CARES) Act approved last week by Congress and signed into law by President Trump.
The money is being allocated based on how much each state – and district – already receives through federal Title I funding, which targets low-income students.
CPS, the largest of the state's 860 school districts with about 355,000 students, has approximately 271,000 students from low-income families – seven times more than any other school district in the state, according to the Sun-Times.
Chicago Teachers Union President Jesse Sharkey said in a statement the money should be used to help students who need it the most, especially those who don't have access to computers or the internet, children who are homeless and special education students.