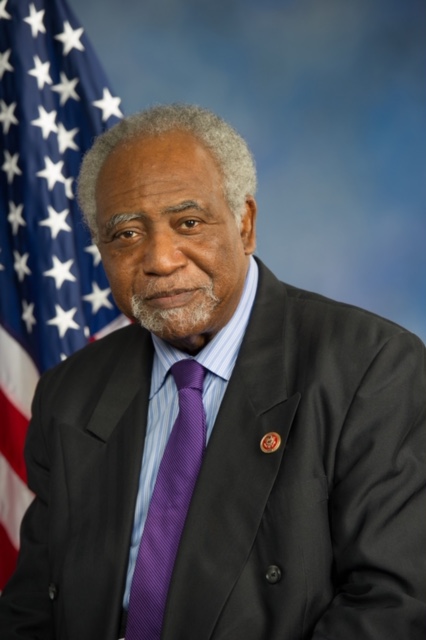 Congressman Danny K. Davis easily won Tuesday's 7th Congressional District primary, all but assuring him a 12th term in the U.S. House.
With 95% of precincts accounted for, the 78-year-old Davis received 61.1% (68,088) of the vote, while challenger Kina Collins came in second with nearly 14% (15,416). Anthony Clark, who had unsuccessfully challenged the congressman two years ago, finished third with almost 13% (14,179) of the vote, while Kristine Schanbacher placed fourth with about 12% (13,685).
The vote totals are likely to go up, once mail-in ballots are counted; election officials say that could take several days.
Davis has held the seat since 1997, easily winning re-election every two years in both the spring primary and the fall general election. He will face Republican Craig Cameron in the November election.
Tuesday night, Davis said he's glad to be given another chance to serve the 7th District and find ways to fight the coronavirus pandemic across the nation.
"It's about having creative ideas and getting those ideas accepted into law so that those who can't get back to where they live or have nowhere to live can be helped," Davis said.
"So it's not so much about being elected, but it's about trying to help bring a different level of equity and representing individuals who need representation the most," Davis said.
Clark, a teacher at Oak Park and River Forest High School, said the circumstances surrounding Tuesday's primary did not make for a fair election.
"I feel bad for each and every candidate that's engaging and their team that has given everything leading up to this election. But I don't think with the pandemic it was possible for people to truly speak because so many are concerned and staying at home," Clark said.
In the 2018 primary, 110,437 votes were cast in the 7th congressional race, with Clark receiving 26% (28,867) and Davis winning 74% (81,570) of the vote. With all but 5% of the precincts counted in this year's primary, 111,368 votes were cast, though mail-in ballots still need to be tallied.
Clark said he did not want to criticize voters for speaking their minds and supporting Davis but pledged the fight for Medicare for All would continue.
"I think the percentages [of] Americans who believe in Medicare for All and healthcare as a human right will increase in support while this pandemic hits us," Clark said. "For me, it's all about continuing to grind, continuing to fight, continuing to educate and build coalitions."
Clark did not say whether he would challenge Davis a third time – in 2022.
Collins, a healthcare advocate who was running for office for the first time, could not be reached Tuesday night.
Collins raised over $100,000 to the most recent FEC reports, and she had secured endorsements from Ald. Jeanette Taylor (20th Ward), state Rep. Anna Moeller, Northside Democracy for America, Women's March Illinois and the Center for Popular Democracy.
Clark raised over $119,000 and received endorsements from Alds. Rossana Rodriguez Sanchez (33rd Ward) and Andre Vasquez (40th Ward); the Chicago Sun-Times; Brand New Congress; and Our Revolution Illinois/Chicago.
As for Schanbacher, her campaign raised the most of all four Democratic candidates – including the incumbent congressman – with $374,000, according to recent FEC filings, and she had garnered endorsements from state Rep. Bob Morgan; Cook County Commissioner Bridget Degnen; and Alds. Brendan Riley (42nd Ward), Brian Hopkins (2nd Ward) and Michelle Smith (43rd Ward).
Schanbacher, who finished fourth, also was not available for comment Tuesday night.