The Sun-Times quoted two Westside ministers in

Rev. Meeks, the pastor of Salem Baptist Church of Chicago, is one of several candidates mulling a run in the wake of Mayor Daley announcing this will be his final term. Meeks currently serves in the Illinois Senate.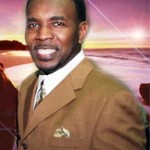 Rev. Ira Acree  of Greater St. John Bible Church said other politicians have a more clear-cut conflict in that they hold elected office and also run lucrative law practices. Rev. Marshall Hatch of New Mount Pilgrim Missionary Baptist Church said candidates shouldn't be excluded because of their faith.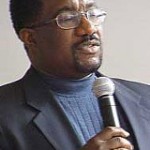 Acree and Hatch joined several other African-American ministers Sunday in a press conference outside City Hall to say this shouldn't even be an issue.
There are plenty of cases across the nation of religious leaders holding down demanding political jobs, they told the Sun-Times. The ministers suggested that those questioning Sen. Meeks' ability to be a minister-mayor are holding him to a double standard.
The clergy was responding to an earlier Sun-Times story in which some Chicago City Council members said the South Side pastor and senator couldn't be both mayor and minister.
What do you think? Post a comment here or send an e-mail to us at austintalks.org@gmail.com.